Project details
25m pool, 25m x 12.5m x usable depth of 0m to 1.8m, complete with 25m x 6.25m longitudinal movable floor with 3.5m ramp and a disabled access platform and self-depositing steps; learner pool, 13m x 7m x usable depth of 0 to 1.8m, complete with full area movable floor.
Project role
Design of the water treatment systems; movable floor and disabled access platform; site monitoring of installation and commissioning.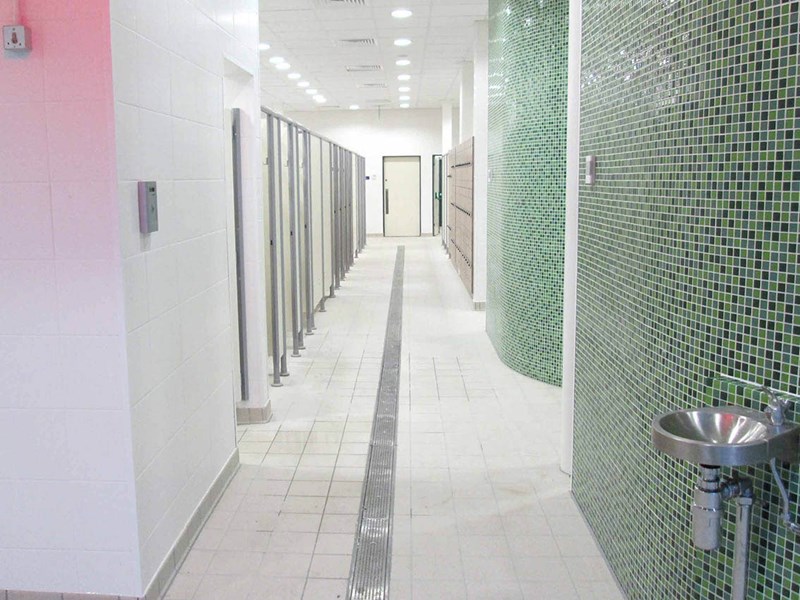 At Sun Lane Leisure Centre, Wakefield, two independent water treatment plants are provided. Circulation within each pool takes account of the movable floors and the disabled access platform.
The water treatment system incorporates PAC flocculation, medium rate filtration on recycled glass beds, photo-oxidation using ultraviolet, heating, pH control and residual disinfectant control using chlorine. VSDs control pump flows.
If you would like to learn more about what we can do for your next project, please visit our Services page.