Project details
A new 45,000sq ft spa with lap pool, external hydrotherapy infinity pool with air loungers & massage stations, and an external, additional external rooftop vitality pool.
Project role
Design of the water treatment and water feature systems. Design reviews of heat experience cabins. Site monitoring of installation and commissioning.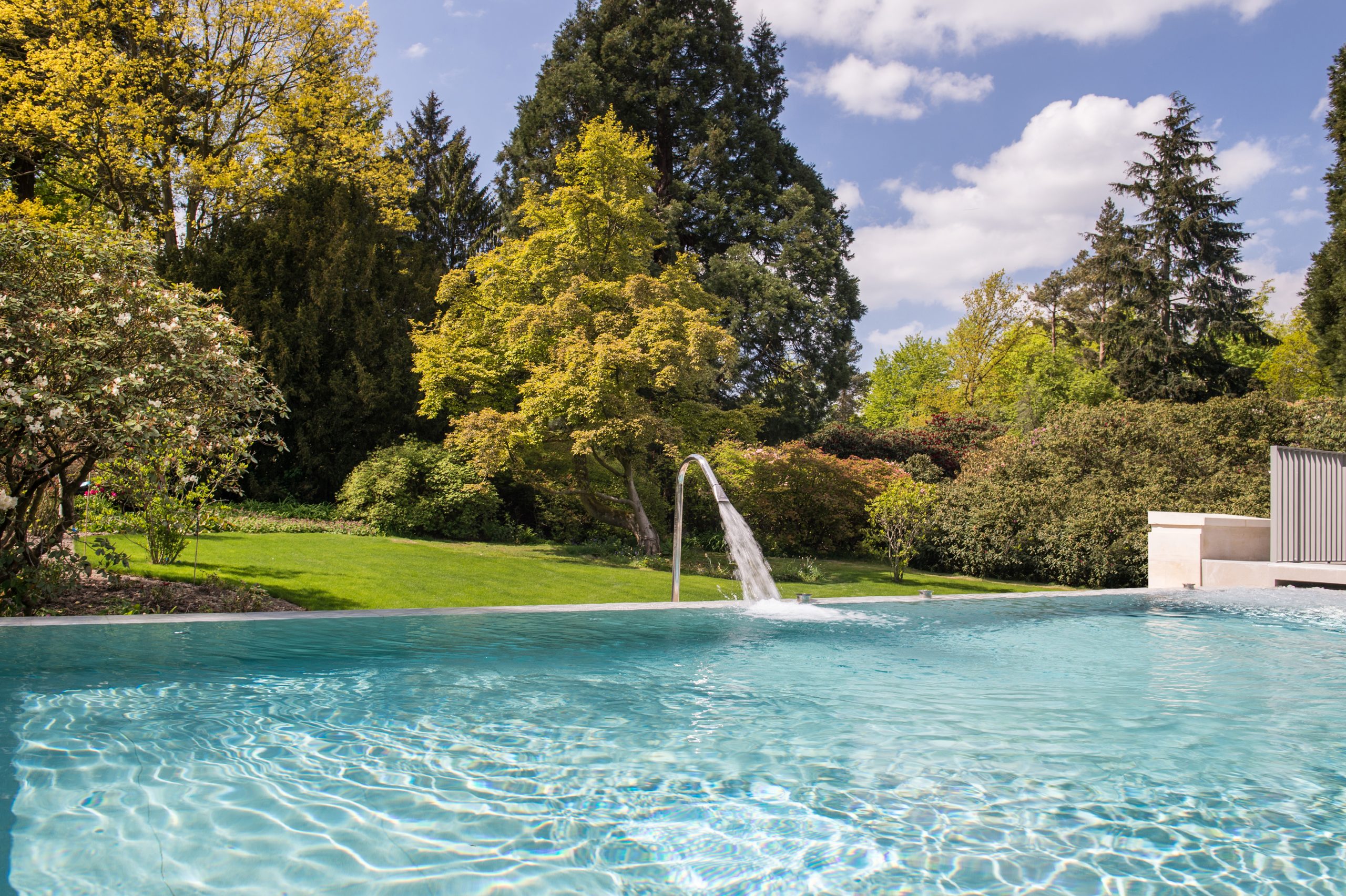 The spa at Rudding Park, Harrogate features a Hydrotherapy Infinity Pool and a Panoramic Sauna overlooking the landscaped gardens, Herbal Bath Steam Room, and an exquisite Mosaic Dome Steam Room. The three pools are supplied with natural water from the Harrogate mineral springs. Tom Devin said, "using natural spring water presents challenges when it comes to the pool water treatment, but the Devin-designed system provides top quality water whilst retaining all the natural and therapeutic healing properties associated with the spring water".
If you would like to learn more about what we can do for your next project, please visit our Services page.