Project details
50m x 25m competition pool with two movable floors and two submersible booms, 25m x 15.5m diving pool, with full movable floor and diving pool air cushion system, 180m² leisure waters and bubble pool.
Project role
Water treatment on all pools to PWTAG standards, movable floors, submersible booms and diving pool air cushion system.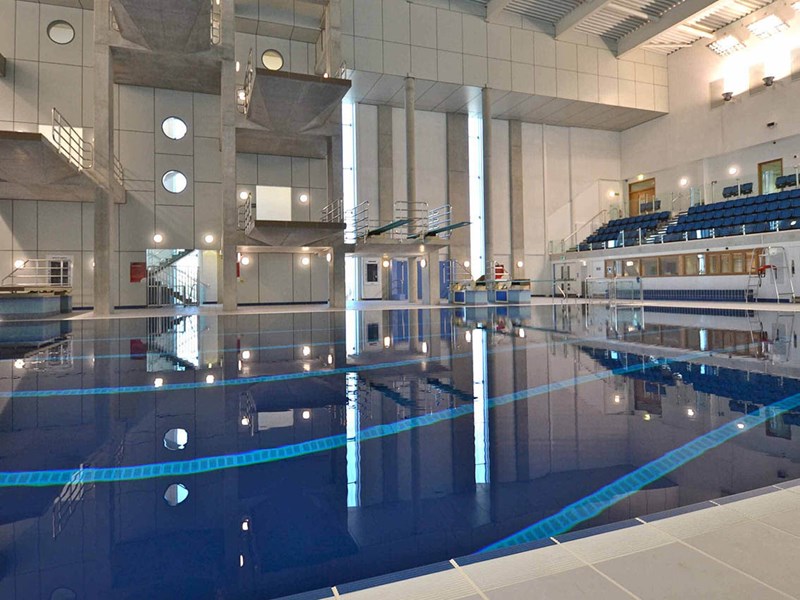 At Plymouth Life Centre, four independent water treatment plants are provided for each pool; 50m, diving, leisure, and bubble pool. Circulation within each main pool takes account of the movable floors and the submersible booms. All pipework has been routed so that none is buried underneath either of the 50m or diving pool tanks. This is an important design consideration should remedial works ever be required on the distribution pipework.
If you would like to learn more about what we can do for your next project, please visit our Services page.