Project details
Moorways Sports Village and Water Park combines a brand-new indoor water park and leisure centre with the existing Moorways Stadium to create a fantastic new sports and leisure facility for the whole community.
Project role
Carry out a detailed design review of the proposed water treatment systems and the water features hydraulics systems, reviewing the requirements of the brief and the appropriateness of the brief with regards to current standards and guidelines, good engineering practice and the project; site monitoring of installation and commissioning.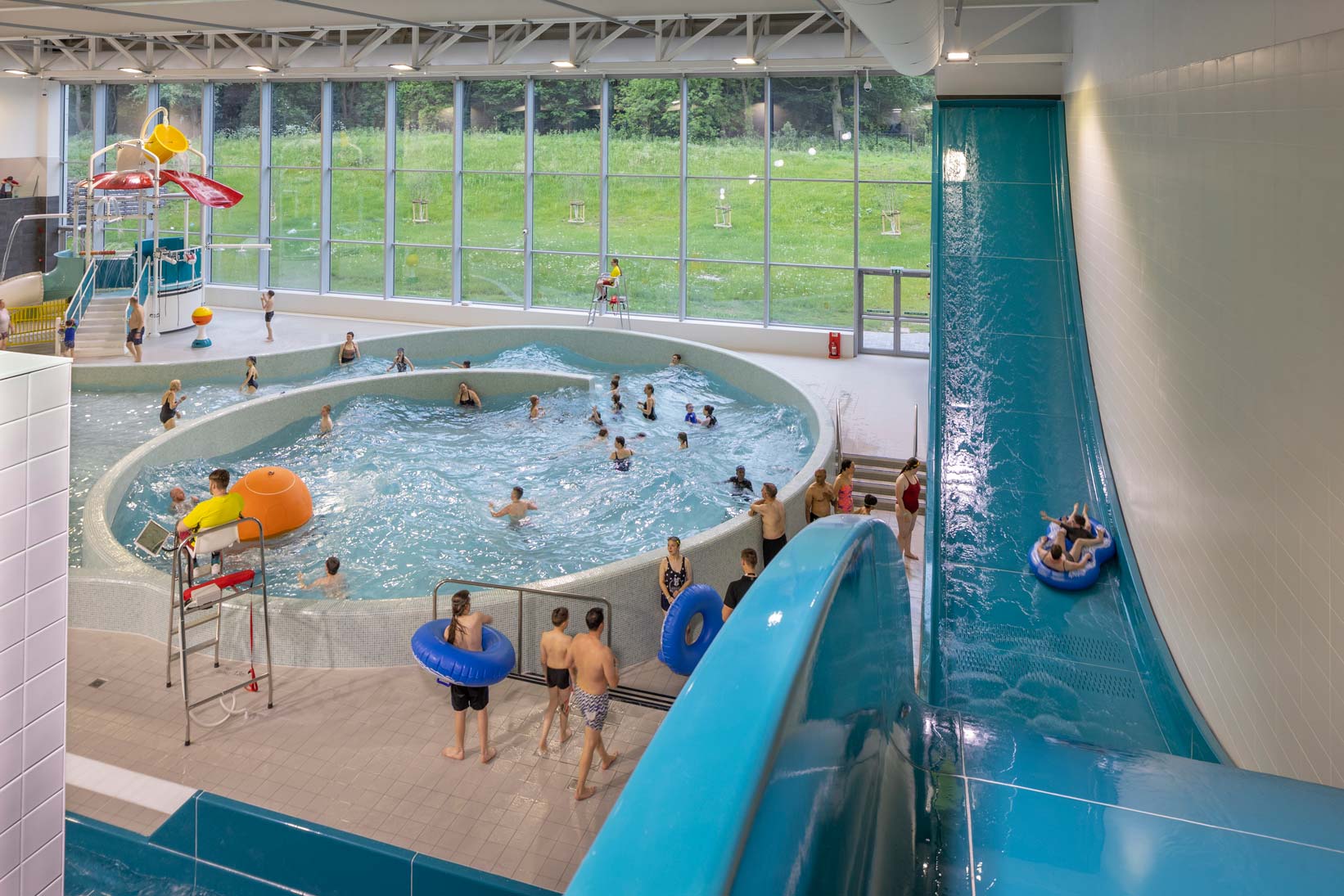 The Moorways Sports Village and Water Park in Derby is a new build facility containing:
50m x 10 lane training and international competition pool with 2 submersible booms to allow the pool to be split into three distinct areas, with movable floors to two of these areas.
16m x 8.5m learner pool.
Freeform beach area leisure pool, including a WOW ball for creating waves, and various water sprays and features combined with a splash deck area and play structure. Leisure pool area also has three flumes and slides.
Four independent water treatment plants are provided, one for each pool and one for the flumes and slides. A balance tank is included with each system. Circulation for the 50m pool takes account of the movable floors and the submersible booms. The 50m pool and learner pools are a level deck design, with concrete construction transfer channels around the full perimeter of the pools. The leisure pool has a zero-beach entry and retaining walls for the WOW ball area. The flumes and slides operate through a dedicated balance tank.
The water treatment systems incorporate PAC flocculation, medium rate filtration on single grade sand beds, photo-oxidation using ultraviolet, heating, pH control and residual disinfectant control using chlorine. The photographer Martine Hamilton Knight owns the copyright of these images.
If you would like to learn more about what we can do for your next project, please visit our Services page.