Project details
New pool to accommodate up to 950 guests at any one time. Complete with seaside-inspired features like the Helter Skelter water slide, Seaside Garden rapids and Stick of Rock slides, to quieter areas like the lido and tots pool, perfect for building water confidence.
Project role
Design and specification of the pool water treatment systems, pool features & slides hydraulics. Site monitoring of installation and commissioning.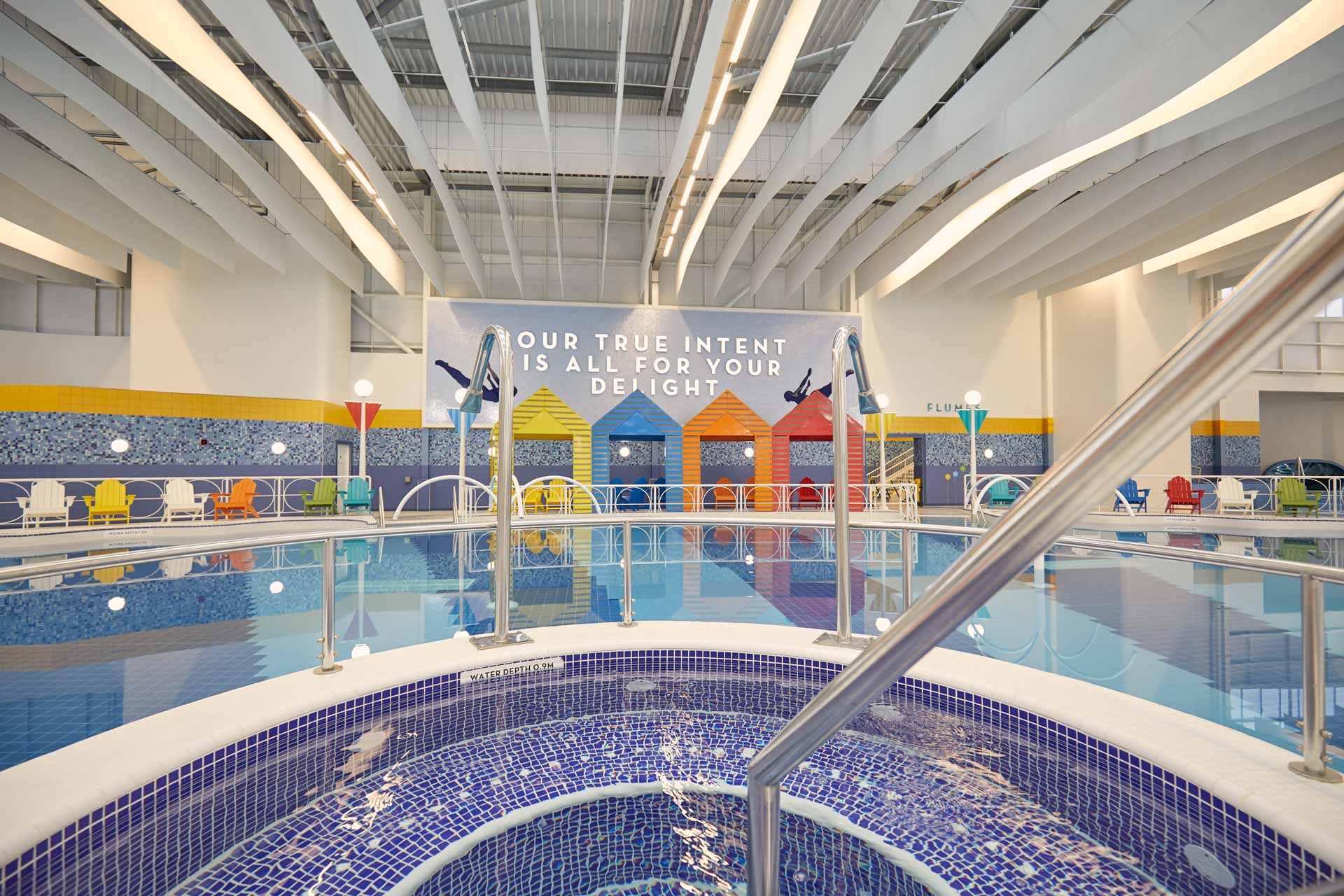 The new pool at Butlins' Bognor Regis Resort can accommodate up to 950 guests at any one time and has been designed around a British seaside theme. Featuring the only Helter Skelter water slide in the world, users slide down before making a splash into the plunge pool.  The Seaside Garden Rapids takes users on a journey with a choice of slides heading back to the main pool. The Stick of Rock Slide allows four bathers to race each other down the chutes to the rock archway below.  A Wave Pool operates regularly and quieter zones include a lido area for swimming with beach huts and sun loungers.
If you would like to learn more about what we can do for your next project, please visit our Services page.