Project details
Nine specialist pools and three heat experiences are provided within a luxury wellness and spa setting, for sports rehabilitation, relaxation and training.
Project role
Design and specification of the pools, water treatment, movable floor and heat experiences; site monitoring of installation and commissioning.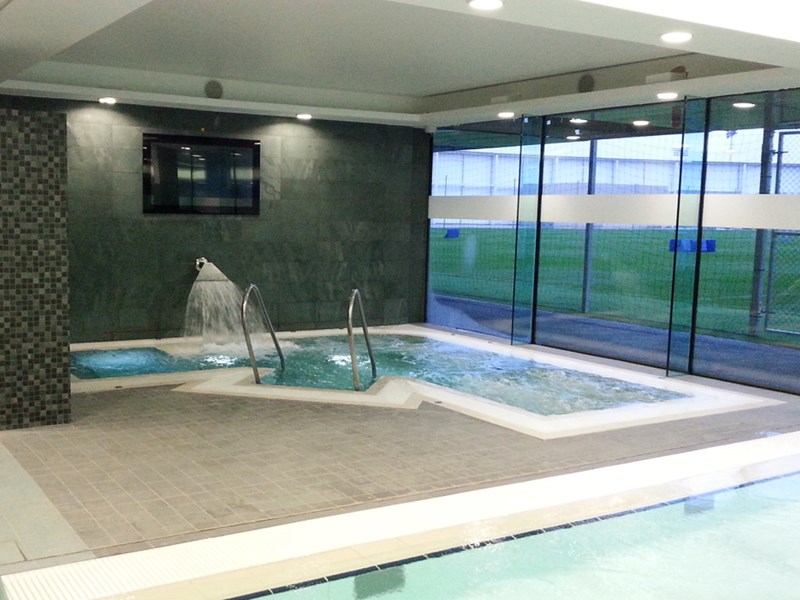 The pools include a hydrotherapy pool with movable floor and massage stations, two cold plunge pools, two hot plunge pools, two Hydroworx pools with varying water depth treadmills, a hot spa pool and a training flow pool with counter current jets.
Seven water treatment systems are provided incorporating PAC flocculation, medium rate filtration on single grade sand beds, photo-oxidation using ultraviolet, heating, pH control and residual disinfectant control – to provide excellent, safe and hygienic pool water quality.
If you would like to learn more about what we can do for your next project, please visit our Services page.