Project details
50m x 17m competition pool with a large movable floor and a traversable boom to facilitate multiple aquatic sports and fitness activities.
Project role
Design and specification of the pool water treatment system, 25m movable floor and a traversable boom; site monitoring of installation and commissioning works.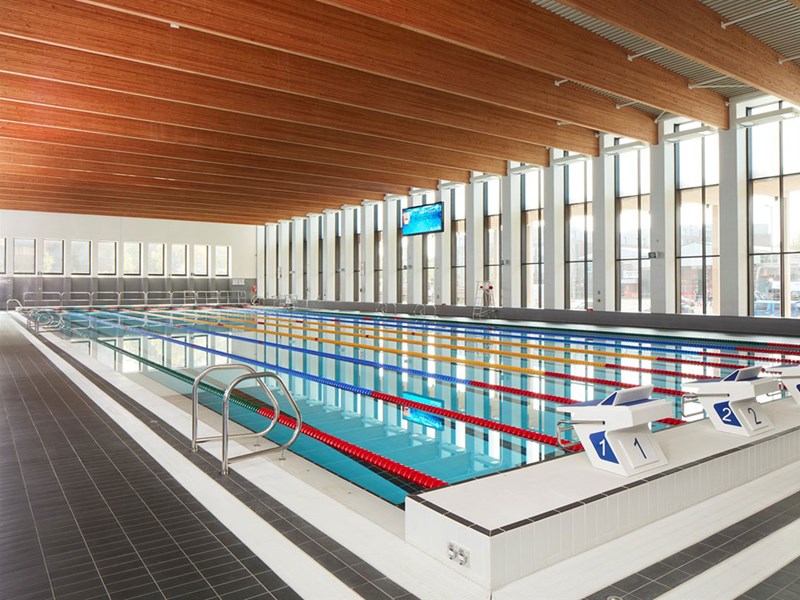 At University of Birmingham, treated water circulation within the pool takes account of the movable floor and the traversable boom, and the routing of all pipework is such that no pipework is buried underneath the pool tank.  The water treatment system incorporates PAC flocculation, medium rate filtration on single grade sand beds, photo-oxidation using ultraviolet radiation, heating, pH control and residual disinfectant control using chlorine.
If you would like to learn more about what we can do for your next project, please visit our Services page.