Project details
The Bulgari Spa forms part of Bulgari Hotel London and is one of the largest and most exclusive spas in central London. The creation of The Bulgari Spa by Antonio Citterio and Patricia Viel with it's spacious 2000sqm, reflects a contemporary Italian design ethos, influenced by the rich heritage of Bulgari. Arranged over two levels, the spa boasts a 25m swimming pool lined with shimmering green and gold mosaic tiles and vitality pool tiled entirely by gold leaf mosaic. The Vicenza stone and refined colour combinations of cognac-like golden tones and shades of green used throughout the spa, inspires complete relaxation, calm and escapism from the busy world of Knightsbridge.
Project role
The centre piece of the spa is a 25m swimming pool, lined with shimmering green and gold mosaic tiles, whilst the walls and floors are made of sandblasted Vicenza stone; found throughout the spa and best known for its use in Palladio's architecture. Sumptuous and inviting cabanas with flowing fabric are positioned around the pool area between naturally lit dramatic white columns. Devin provided a design and review of the water treatment and water feature systems; site monitoring of installation and commissioning.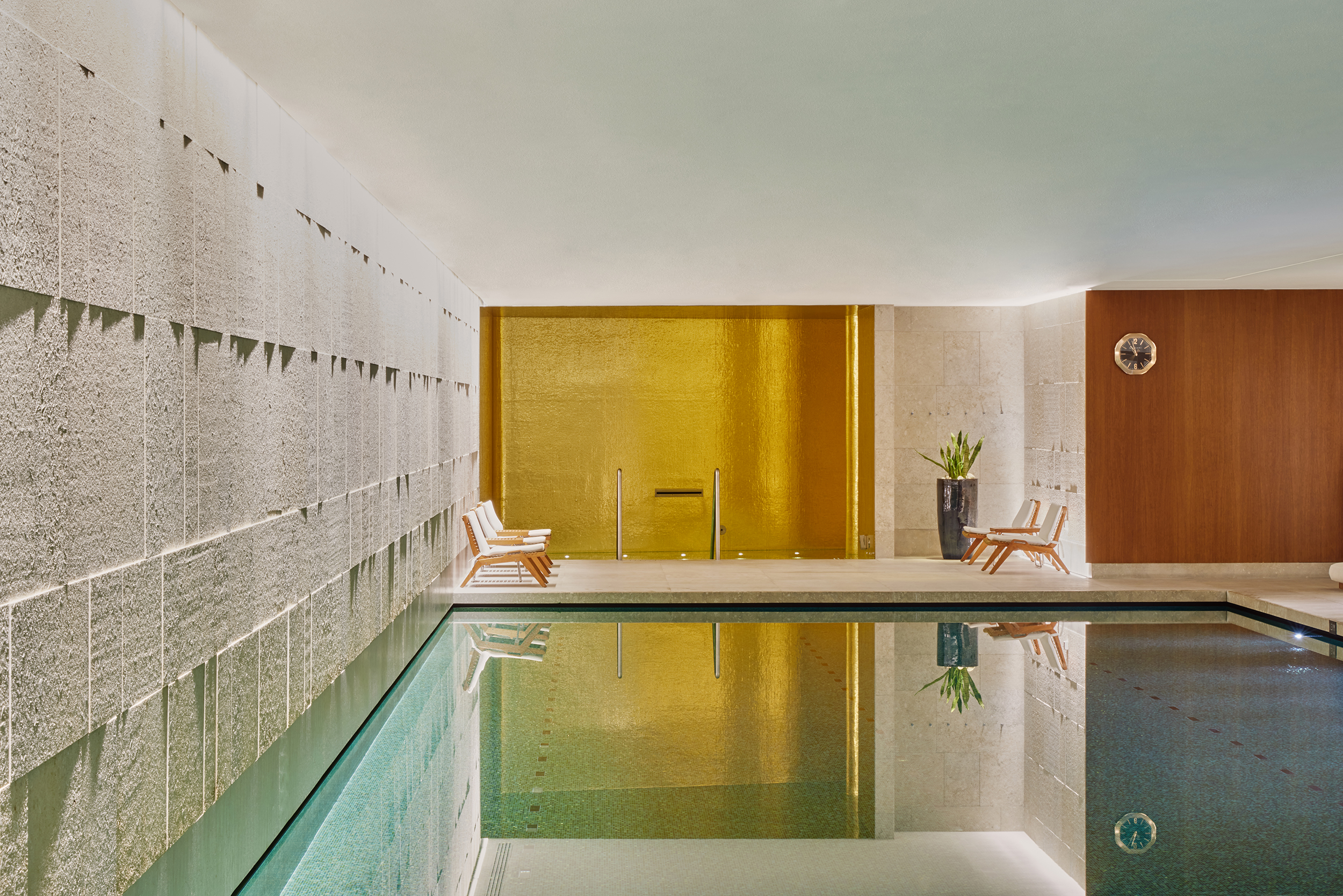 At the Bulgari Hotel, Knightsbridge two independent water treatment plants are provided to serve the lap pool, and the hydrotherapy pool. Each water treatment plant has been designed to address the type and quantity of bather usage for each pool. The water treatment plants have been designed to provide a water quality that is 'fit for princes' and incorporates enhanced water treatment through the use of ultraviolet irradiation. A range of water features are provided in the hydrotherapy pool to include air loungers, body massage station, air seat and a water cascade.
If you would like to learn more about what we can do for your next project, please visit our Services page.