Project details
Situated in the heart of the City, in the former Midland Bank headquarters, The Ned houses Ned's Club, a private members' space, gym and rooftop, alongside a public spa, ten restaurants & bars and 250 hotel bedrooms.
Project role
This iconic building is transformed to hotel & private members club with rooftop pool. The basement spa is built around a 20-metre indoor pool, and is complete with a sauna, steam room, and traditional Moroccan hammam. Design of the pool water treatment systems, and the heat experience cabins; tendering, site monitoring of installation and commissioning.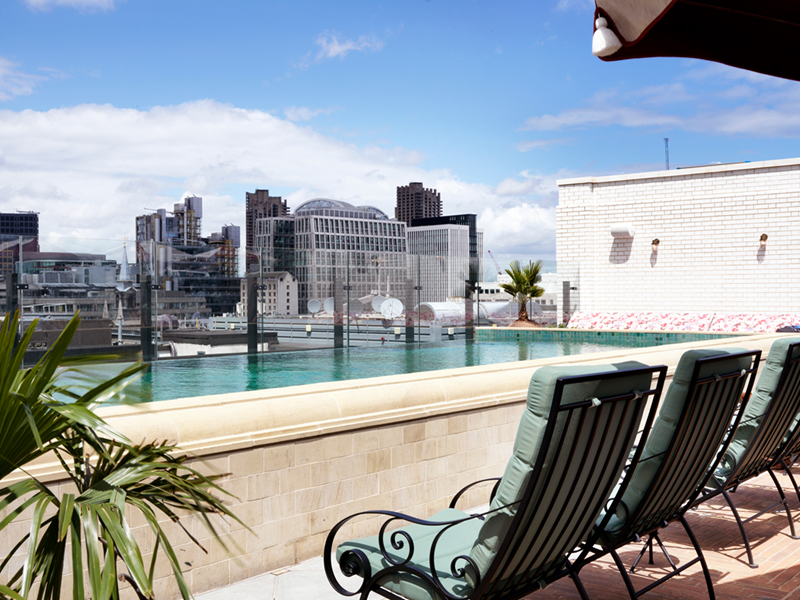 The Ned in London was crowned Europe Hotel of the Year by the Awards for Hospitality Experience and Design (AHEAD) 2017.  The Ned also picked up the award for best Spa & Wellness.  Excellent water quality is provided for bathers by independent water treatment systems for each pool, incorporating filtration to PWTAG standards with ultra violet radiation.
The rooftop pool incorporates a concealed pool cover which is deployed to conserve energy when the pool is not in use.  A rich selection of stone and mosaic tiles have been used in the pools and heat experiences including Veria honed marble in the pool hall and, pink and oriental white marble in the hammam.
If you would like to learn more about what we can do for your next project, please visit our Services page.