Project details
25m x 17m pool with movable floor.
Project role
Water treatment on the pool to PWTAG standards, movable floor to BS EN 13451-11.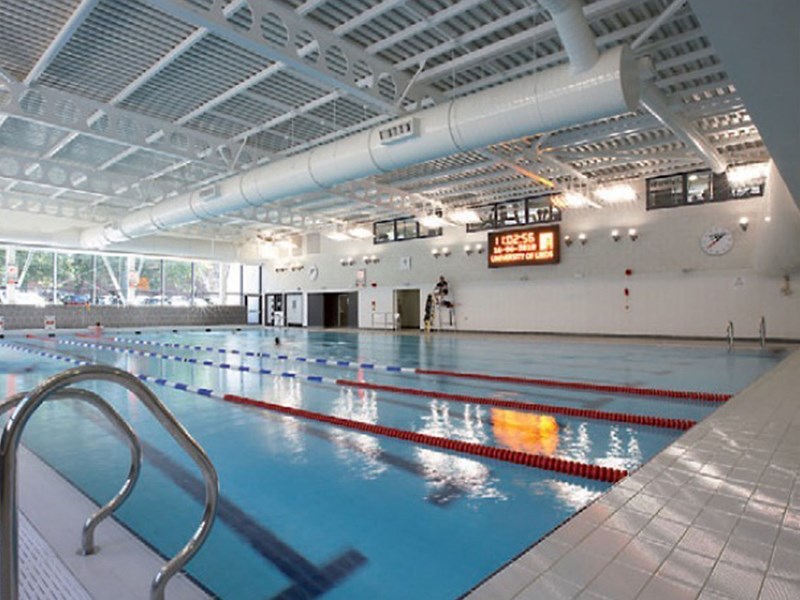 At University of Leeds a single plantroom is provided for all of the specialist equipment including the water treatment system and the moveable floor equipment.
The water treatment system incorporates a water distribution system to ensure water is distributed to all parts of the pool including both above and below the movable floor, circulation pumping, PAC flocculation, medium rate sand filtration, ultraviolet irradiation, pH control and disinfectant residual control.
If you would like to learn more about what we can do for your next project, please visit our Services page.