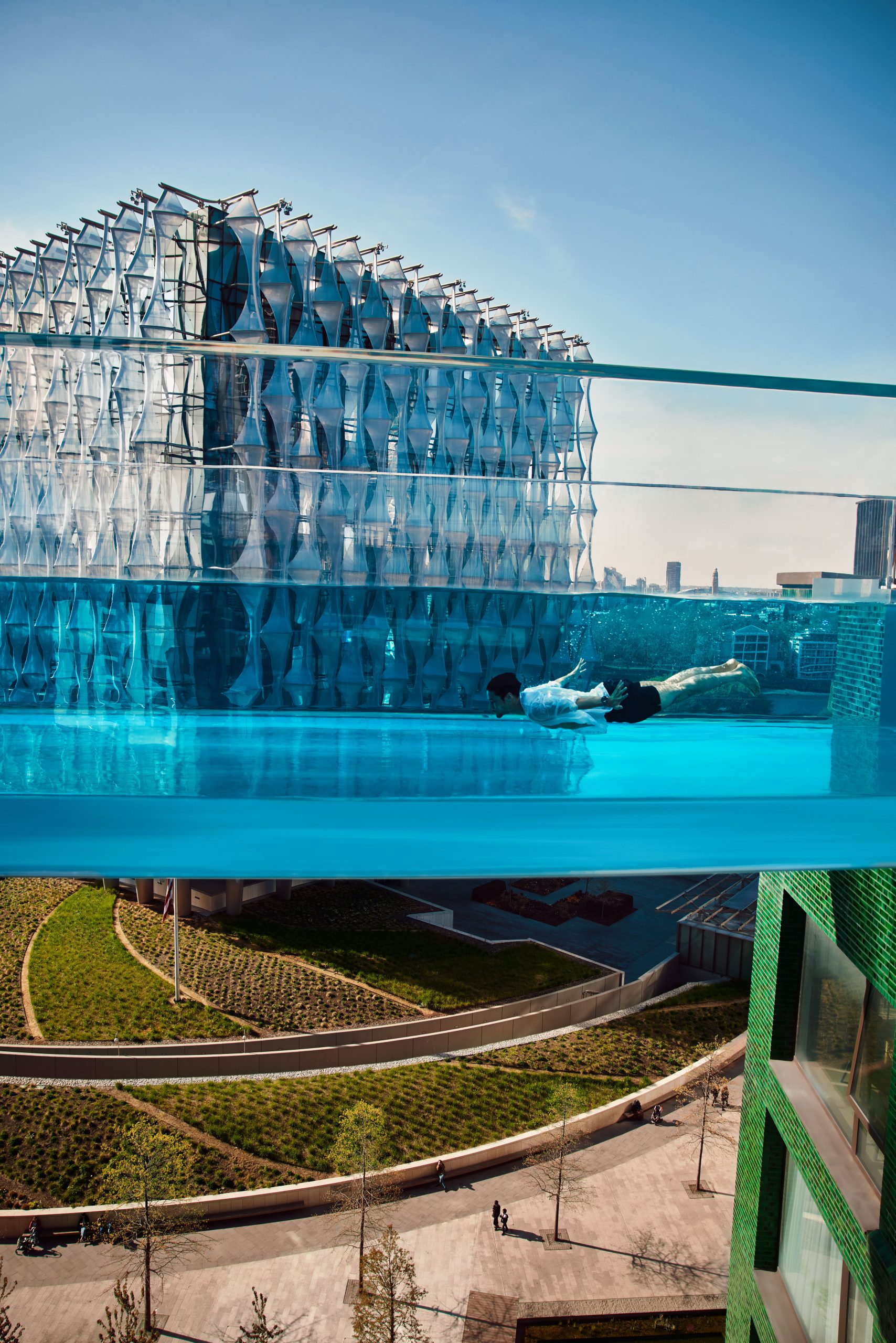 Update
The Sky Pool at Embassy Gardens: A Marvel of Engineering on BBC Two's 'Your Home Made Perfect'
When it comes to ground breaking architectural feats and cutting-edge design, Embassy Gardens in London stands out as a true masterpiece.
At the heart of this iconic development lies the awe-inspiring Sky Pool, a transparent swimming pool suspended 35 meters in the air, connecting two residential buildings. This architectural marvel was recently featured on BBC Two's 'Your Home Made Perfect,' showcasing its remarkable design and the innovative engineering behind it.
One of the most critical aspects of designing the Sky Pool was developing a water treatment system that ensures crystal-clear and safe swimming conditions for residents and it posed a unique set of challenges for the design team. The system had to not only maintain water quality but also harmonise with the overall aesthetic and goals of the Embassy Gardens development.
The Sky Pool at Embassy Gardens is not just a pool; it's a testament to human ingenuity and design prowess. Its presence on BBC Two's 'Your Home Made Perfect' underscores its significance in the world of architecture and engineering. Devin is proud to have contributed to this remarkable project.
To watch the episode, visit the BBC Two website.