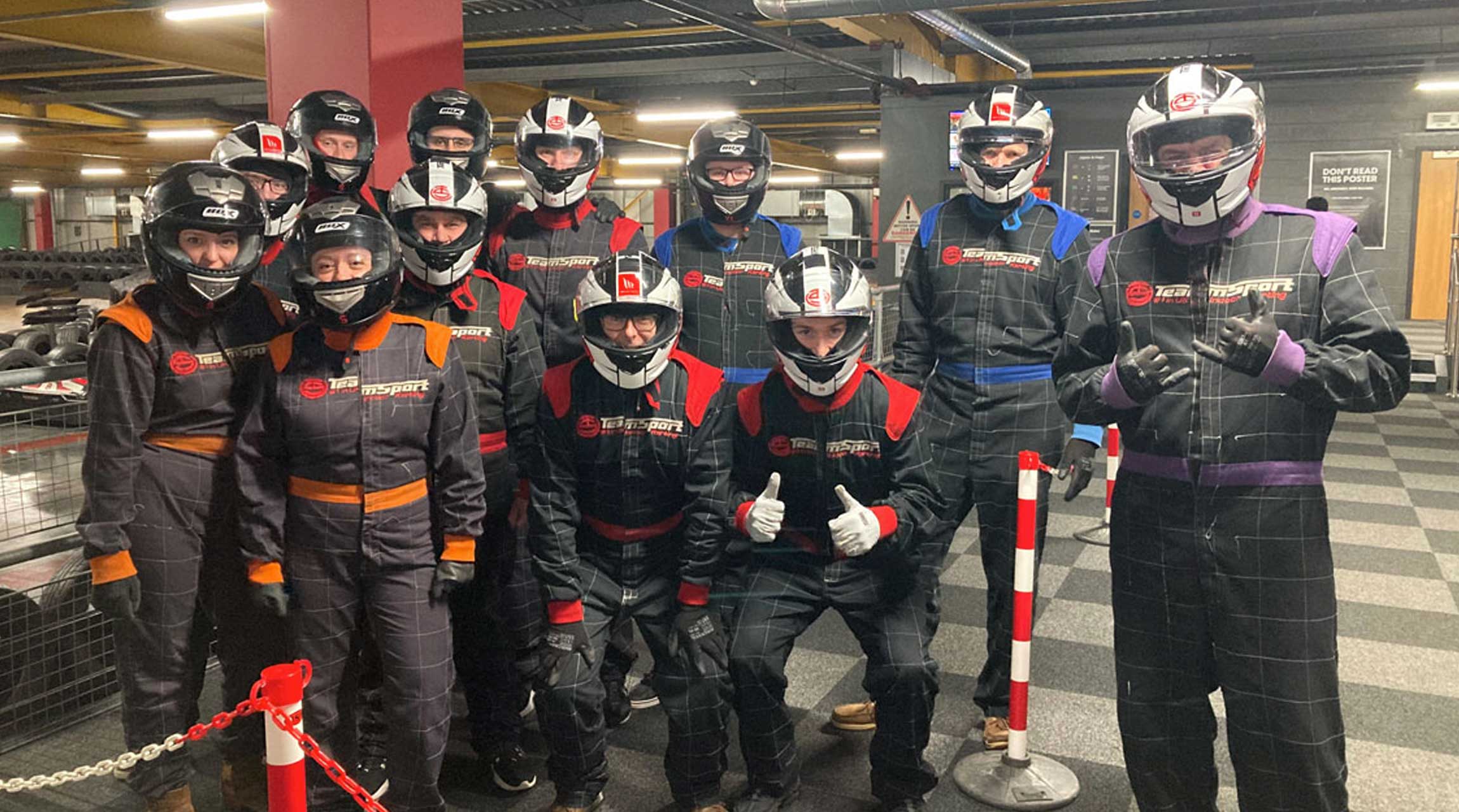 Update
Devin team building
The staff at Devin voted for a trip to TeamSport Newcastle for their November teambuilding event and what a night it was.
Only two members of staff had raced here before, the rest of the team didn't quite know what to expect and that proved evident in the final scores.  We all expected our many years of experience playing Mario Kart would secretly help us win the races, but for the majority it was more like Wacky Races!
The first race was won by our very own (and experienced) technician Jake D with a lap time of 59.756, followed closely by project engineer Sam G with 1:01.660, our Founder Tom D had a lovely pootle around with a time of 1:23.740.
The second race winner was Jake D (again) with an impressive time of 56.858, winning the overall event.  See the team scoreboard for full details.
congratulations jd!
We then visited Zizzi's at the MetroCentre for a well earned meal and drinks; recapping who spun out and who crashed into who (looking at you AG, poor MC didn't stand a chance).
Overall, a fantastic night out… now, where to next?
If you want to know a little more about TeamSport Newcastle – The new Scotswood Road complex that offers two professionally designed, multilevel circuits that combined create up to 950m of track to burn up with exhilarating straights and jaw-dropping ramps for up to 18 karters to race.  There's a spectator area and a bar serving food.